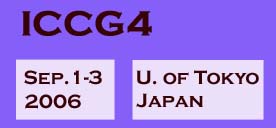 ---
The Fourth International Conference on Construction Grammar
(ICCG4)
September 1-3, 2006
The University of Tokyo, JAPAN
For questions about the program, please contact:
For other matters, please contact:
-- Latest updates (Sep. 26, 2006) --
Photo gallery from the conference uploaded on the Links section
More minor corrections/modifications added
Lunch info uploaded on the FAQs section
Campus map and information uploaded on the Venue section
-- Recent updates --
Full listing of program uploaded
Link to FrameNet Tutorials (C. Baker and C.J. Fillmore) added on the "Program" section.
List of presentations uploaded
Instructions for Poster Session uploaded
List of reviewers released
On-line registration started
Introductory essays (in Japanese) added under "Links"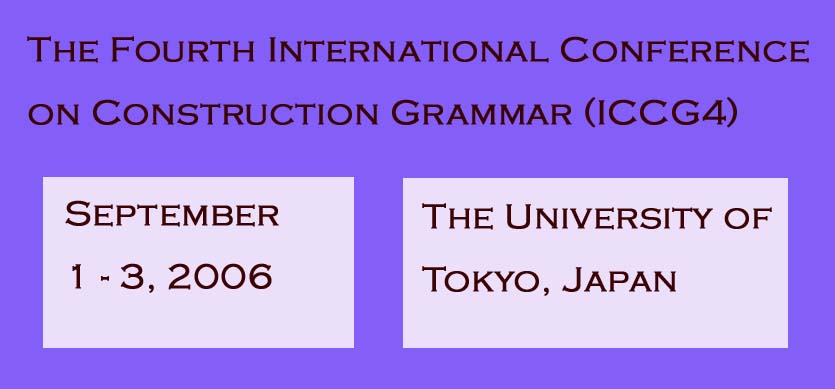 Sponsored by:
Japan Society for the Promotion of Science
JSPS International Meeting Series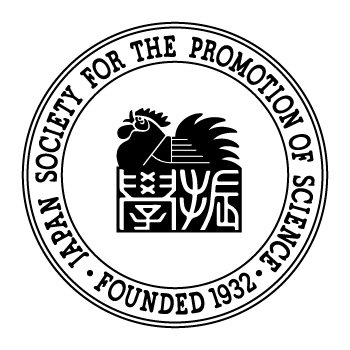 Ichiko Memorial Fund
"Support for Academic Conference"

Center for Evolutionary Cognitive Science, the University of Tokyo







University of Tokyo Center for Philosophy




Department of Language and Information Sciences, the University of Tokyo
---
Designed and maintained by T. Ohori